1 tag
2 tags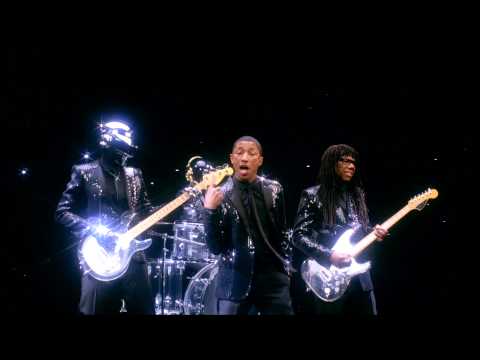 2 tags
Infinite Scroll News!
Thanks to Tumblr's new audio player, the player now works on posts loaded via the infinite scrolling! Woot! To celebrate, I've got 2N.FM infinite scrolling, check it out! Also, as an unrelated sidenote, I'm also encouraging everyone who is using the script from my tutorial to please change their code to  <script type="text/javascript"...
1 tag
2 tags
1 tag
2 tags
Celebration for both 2N and Force Close!
This is a just a post to say woohoo! My Tumblrs, both 2N and Force Close, passed 50,000 followers recently! Of course, this is a big thanks to the Tumblr Spotlight! I'm very lucky to have been honored on there, and so a shout out thanks to Tumblr for that! So… like music or tech but haven't checked them out yet? 2N (music blog) Force Close (tech blog)
2 tags
1 tag
1 tag
LISTEN TO THESE WHEN YOU NEED TO GET SHIT DONE. →
Designer Drugs - DATAMIX FAVS: 11 & 8. New one, #18, just came out yesterday. YUSSSSSSS. #17 might have been my least fave, but #18 is rockin.
1 tag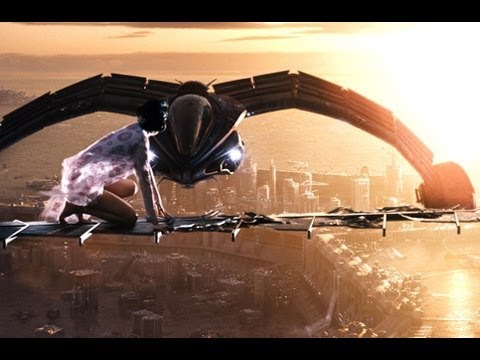 3 tags
3 tags
2 tags
1 tag
3 tags
2 tags
1 tag
1 tag
1 tag
Force Close on this week's Tumblr Staff Blog... →
Quite the surprise, but I'm very honored!
2 tags
Today STTB hit 50,000+ active users! →
scrolltotopbutton: Thanks everyone! I hope you all are loving the extension! Don't forget to leave a rating! :)
1 tag
Update to CODYSHERMAN/STATUS! →
This post is really only of use to people who actually know me: I haven't really touched my status page since I created it over 2 years ago. Even when I released it, it wasn't exactly "polished". I was uncertain of what would become of the page and how long it would last, but clearly it's been this long, so I figured it should get some more love. This update fixes a...
2011-2012: Achievements and Goals
Just a recap on what I missed posting about at the end of 2011, and what my general plans are for 2012. 2011 2N turned two years old in December, and also hit its 20,000 follower! Scroll To Top Button was ranked #9 in Techzilla's Top 10 Daily Tech Tips of 2011! 2012 2N will continue on, but I will also attempt to bring more of my focus to my other blog Force Close. With Google Reader...
1 tag
1 tag
3 tags
Convinced teacher to let class go see ISU guest speaker LeVar Burton. Just finished Star Trek:TNG on Netflix last week. Pumped.
2 tags
2 tags
Paste Magazine: 10 Cool Tumblrs Dedicated To Music →
A nice little surprise to wake up to this morning, 2N made the list! Congrats to my friend Mike's jkbx for also being featured!
3 tags
2 tags
Daily Vidette Tumblr →
A good blog to follow, whether you attend ISU or not. http://dailyvidette.tumblr.com davidschiller: This is the tumblr I run/post to/am in charge of for the Daily Vidette. Check it out, I think it's pretty good.
4 tags
1 tag
Watch this space: →
http://videolizer.com This is the project I've been working on since the start of the year. I'm not quite ready to show it off entirely yet, but soon. This post will serve as motivation to get a demo ready.
1 tag
My peak hours of productivity are 2:00-6:00 AM. I just got so much done it's ridiculous!
2 tags
2 tags
Watch
This is so legit, I really dig the tune, and it makes me want to build something using Max too.
Watch
davidschiller: Wills and I made this today I laughed. Hate that sculpture.
My lack of posting
A friend pointed out to me how little I've been posting lately and I just wanted to let you all know I'm not dead. I've been coding/working on a project for the last 6 months, and every week I think I'll finally show it off the following week but never do. If you don't see it by the end of the month, get on me about that. Sadly, one of the biggest issues is that I...
More Music! A 2N Mixtape! →
2n: More 2Ns! I've made a mix on 8tracks comprised of more great music to check out! I always try to limit myself to one song per artist, and sometimes those artists make it really difficult for me by having lots of great music. Here are some bonus songs that you shouldn't miss out on just because I picked a different track! Click here for the mix! Give it a listen. Gonna start making more...
1 tag
New Avalanches Album Finished? →
Feel like I have to blog about this just because of my previous posts… (That post from 2008 was me already waiting 8 years. Oh I was so young and naive then.)
1 tag
1 tag
1 tag
1 tag
Infinitely Scrolling Tumblr Instructions Update
NEW FAQ PAGE! If you have used my instructions to get your Tumblr infinitely scrolling, and if it hadn't been working quite right, like if your title repeats or if you have the Next/Previous buttons appear inbetween each "page" or if you want to make your blog more awesome by having the sidebar stay on the screen as the rest of your blog scrolls, I have added a FAQ page! I will...